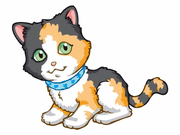 Sally is Mela, Siena, and Greg's very kind sister. She is originally from Ontavia, but has moved back and forth between there and Pocketville twice. Though she often misses her friends, she's very happy with her new life in Pocketville.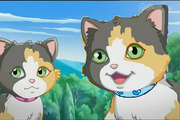 History
Sally first visits Pocketville to see what neighboring kingdoms are like. She is amazed by the Pocket Kingdom's beauty and decides to move there during her second week.
A few days later, Sally meets Willis and Milo and instantly finds herself crushing on the latter. It's only about a month after that that she and Milo become husband and wife. After six months, though, they realize they are better as friends and file for divorce. Sally moves back to Ontavia, bringing along with her two special somethings she never told Milo about.
One year later, Sally relocates to Pocketville with her twins, Brick and Jane. She mainly works from home, but sometimes picks up the slack in plays showing at the Pocketville Theater. When she's not working, she'll sometimes visits her friends and sister, but prefers to spend most of her time with her son and daughter.
Sally: "Pocketville: Rise of the Blood Moon" Version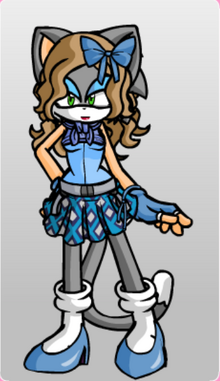 Sally is one of the recurring characters in the series. She and the other residents of the Pocket Kingdom are transformed into anthropomorphic animals when the barrier between dimensions is broken by an extremely powerful villain.